---
We are coming up on a string of holidays — Thanksgiving, Christmas, and New Years. These are all wonderful occasions to slow down, connect with our friends and families, and experience the joy of generous giving (food, gifts, donations, time, etc). And we know that there are incredibly powerful health benefits to each of these actions. But we cannot forget that what tags along with this merriment is an increase in weight that sometimes is hard to shake off.
We may have all heard the myth that holiday weight gain is around 5lbs and that most never go back to their pre-Holiday weight.
A great study in 2000 looked specifically at holiday weight gain (spanning Thanksgiving through New Years) and found that the average person only gains roughly 1 pound during this time.
When they looked closer at the data, they found that those who gained 5 or more pounds were already overweight or obese. Now, this doesn't sound too drastic; but the devil is in the details:
Although the average weight gain was 1 pound, most did not lose this pound by next year's holiday season.
Those who struggle with weight seem to be disproportionately affected. There are complex reasons for this but weight gain is a terribly vicious cycle mostly involving disrupted hormone signals in the brain that drive someone to crave more and eat more.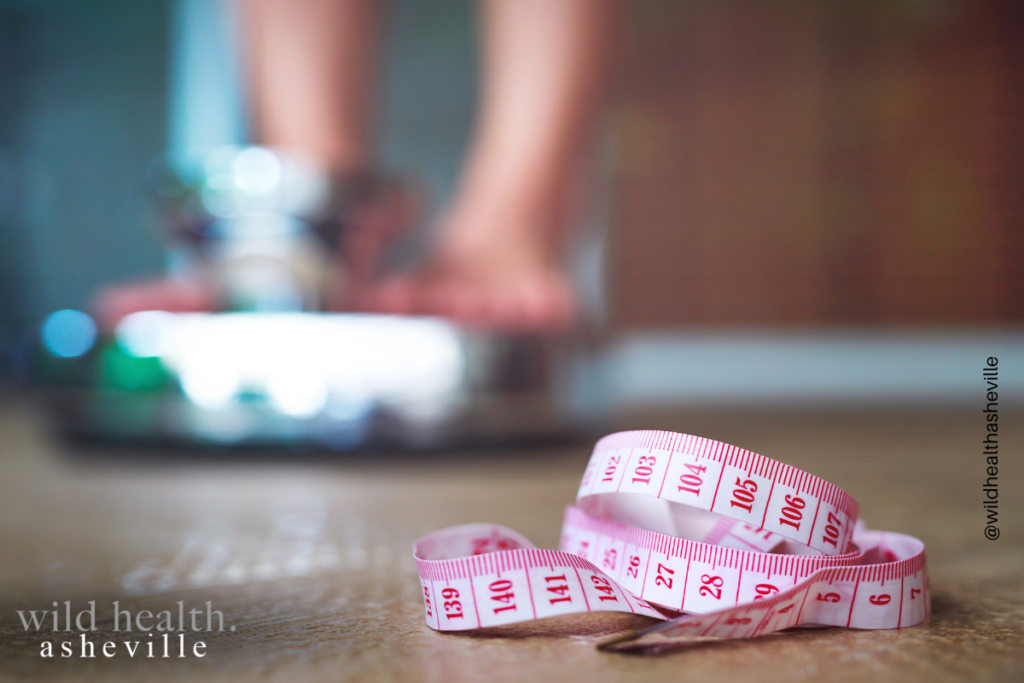 From a big picture perspective, what we see is a steady rise in weight that is worse for those already struggling with weight, occurring most sharply around the holiday season. And based on my professional experience, cholesterol metrics and blood sugar control also tend to significantly worsen during this time. I do not mean to be a debby-downer and really want you to enjoy your holiday season. But I also want to encourage you all to approach this holiday season with a different mindset and come out the other side still feeling healthy and on track to meet your health goals.
How can I have a healthier holiday?
Fully enjoy the Holi-DAY, not the Holi-WEEK. 
This is a time for getting together with others, being social, and enjoying the traditional foods that keep us rooted to our cultural heritage and family traditions. I really do want you to enjoy that. But you can avoid the holiday food creep and stay true to your eating pattern until the holiday get-together. If you struggle with weight, ask family not to bring home food that you would not typically eat just because "its the holidays."
Plan ahead. 
You see the office holiday party on the calendar. You know Aunt Sue is bringing her famous (and calorie dense) cookies. Plan to have lighter meals or smaller portions on the days leading up to the party or get-together.
Be present. 
By staying present in the moment, thoroughly enjoying the meal and the company around you, and fully savoring the flavors, you will be more satisfied with your holiday experience and possibly eat less in the process. Hopefully, this satisfaction can keep you from feeling like you "need" to have these foods again. It also can help combat feelings of "diet cheating" or deprivation if you approach the meal from a positive mindset.
Be mindful of liquid calories. 
Alcohol, eggnog, sweet tea, and sodas do not help you feel full but can help you rack up calories. You can try to limit this consumption to only when you are with others.
Avoid snacking. 
A cookie here or a piece of chocolate there adds up over the course of the day. Try to eat only with others and keep snack foods out of sight when it is not meal time. If possible, don't even have them at home!
Go on a walk. 
Post-meal physical activity, like walking around the block, can be a great way to help the body better regulate the calories you just consumed. We know that walking after a meal can help with blood sugar control and improve metabolism. Consider making this a family tradition, as well!