Stress has seemingly become an unwelcome guest in all of our lives — work stress, family stress, inflation, traffic, politics. You name it, and it probably bugs us. We have and will continue to highlight ways that we can better manage these stressful events, as chronic stress has been well documented as a serious health concern. In today's article, I want to share with you some fascinating data on getting back in sync with nature — forest bathing!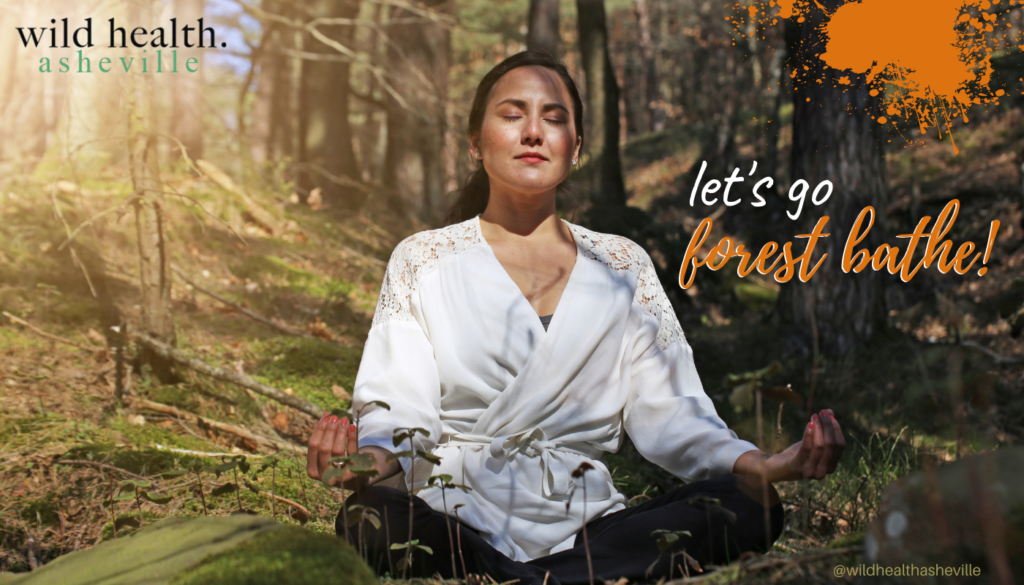 Before you get too worked up, forest bathing is not just for hippies and preferably done with our clothes on! It is simply the idea of spending intentional time in nature, as much removed from the sounds, views, and business of modern life. For 99% of human existence, we survived and thrived in nature. The woods, mountains, plains, and coasts were our original homelands. But we have seen exponential migration of human beings into larger and larger towns and cities. Increasing exponentially over the past 100 years, Americans now find themselves surrounded by tall building and abrasive noises far more often than the calm serenity found in nature.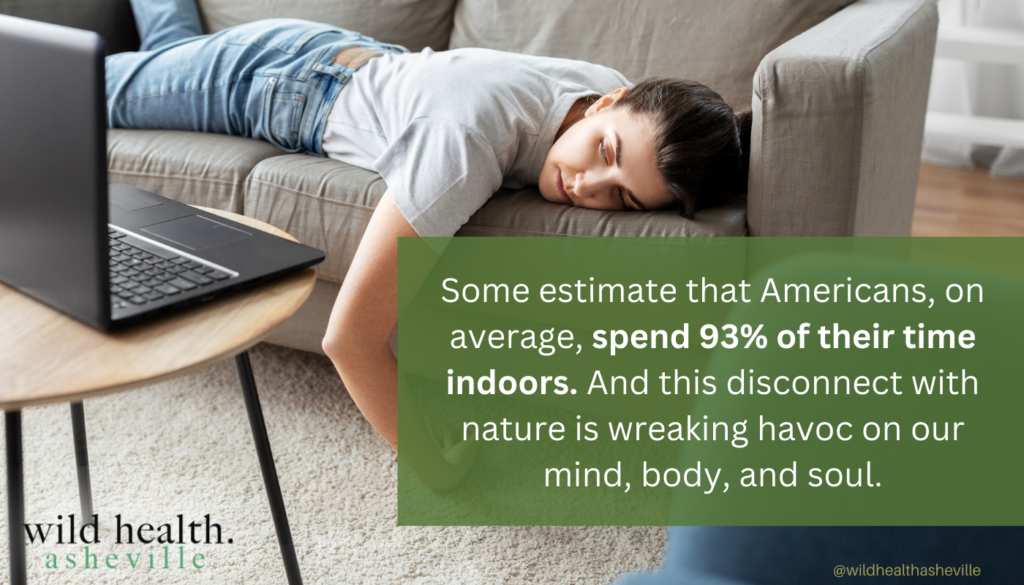 Most of the original studies and practices of forest bathing come out of Japan. Over the last century, Japan slowly developed a culture dependent on business, city living, and emphasizing an aggressive work culture. This resulted in skyrocketing rates of mental illness, including the highest suicide rate among developed countries. But Japan is also a country with deep, spiritual respect of nature and human need for harmony. Interestingly, the Japanese government responded to this mental health crisis by making forest bathing an official part of its national health program. Since then, studies have repeatedly shown that forest bathing can improve depression and anxiety, lower suicide rates, increases sleep quality, improves focus, reduce blood pressure, and makes us happier.  Sign me up!
How does forest bathing even work?
We don't entirely know why forest bathing is particularly good at improving our mental health. Some studies suggest that we breathe in natural, calming oils from trees. Some think it is due to time spent reconnecting with our more primitive selves and with the rhythms of the natural world. Some think fractals are at play, which are naturally repeating patterns found in nature that promote unity and calmness (mountain ranges, leaf patterns, pinecone shapes, etc). And some think it is just related to mindfulness and detaching from stressors. It's probably a combination of these factors and many others we have yet to discover.
How do I practice forest bathing?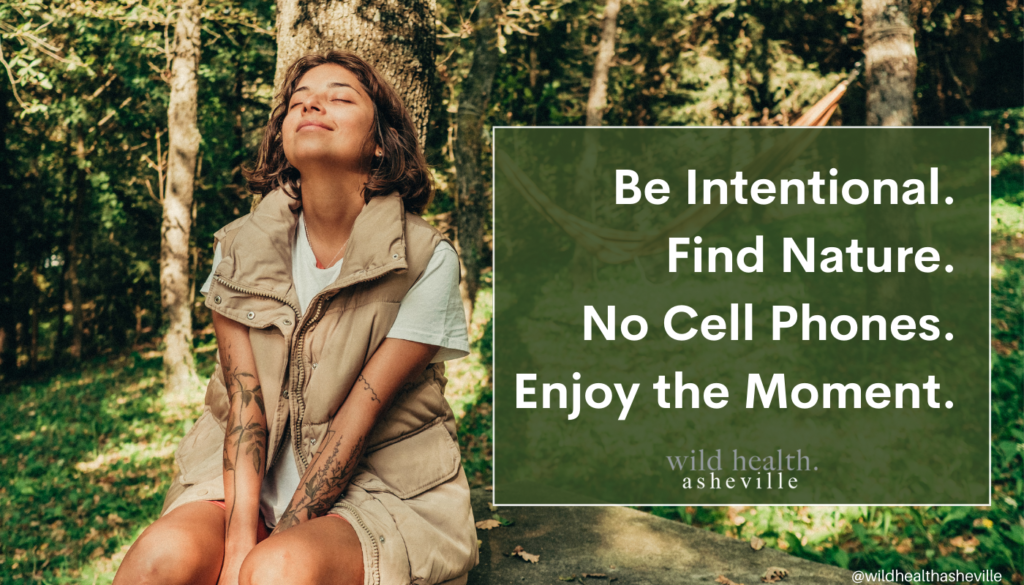 Be intentional. Forest bathing works even if you accidentally find yourself in the woods, but the benefits start with intentionally seeking out this practice. Make time in your schedule to walk in nature, whether it is a 10 minute stroll or an hours-long journey.
Find nature. Unfortunately, it can be hard for many to find a place removed from the sights and sounds of our busy lives. If you live in or around Asheville, my family loves going to the Arboretum, Biltmore Estate, or on one of many hikes in the Smoky Mountains (my favorite is Johns Rock!)
No cell phones. Studies have shown diminishing effects of forest bathing when you are still connected to the busyness of life. Turn off your phone, leave it in your car, or place it on silent in your bag. This means no phone calls, no texting, no pictures, and certainly no Instagram posts documenting your forest bathing trip! I make it a point to keep my phone in a place that I cannot touch it, hear it, or easily access it.
Enjoy the moment. Whether you are walking or sitting, take in the world around you. Use your senses to explore what you see, hear, and smell. Pause to take in beautiful scenes like a running stream, light filtering through the trees, or animals scurrying about.
I hope to see you out bathing (forest bathing, that is) soon!